Prime Minister Obama of Equatorial Guinea Visited China State Construction
Pubtime:13.05.2019

【Font size:

Big

Mid

Small

】Print
On May 13, Zheng Xuexuan, a director of China State Construction met with Prime Minister Obama of Equatorial Guinea at the Head Office in Beijing and the two sides had in-depth exchanges regarding strengthening cooperation in Equatorial Guinea.
Mr. Zheng thanked the Government of Equatorial Guinea for its significant support to China State Construction in the expansion of business in the country and introduced China State Construction's operations, overseas business developments and businesses in Equatorial Guinea. He said, during the Beijing Summit of the Forum on China-Africa Cooperation, President Obiang led a team to visit China State Construction and witnessed the signing of a series of agreements. The Prime Minister visited the company again in less than a year, fully reflecting the trust and support of the Government of Equatorial Guinea in China State Construction.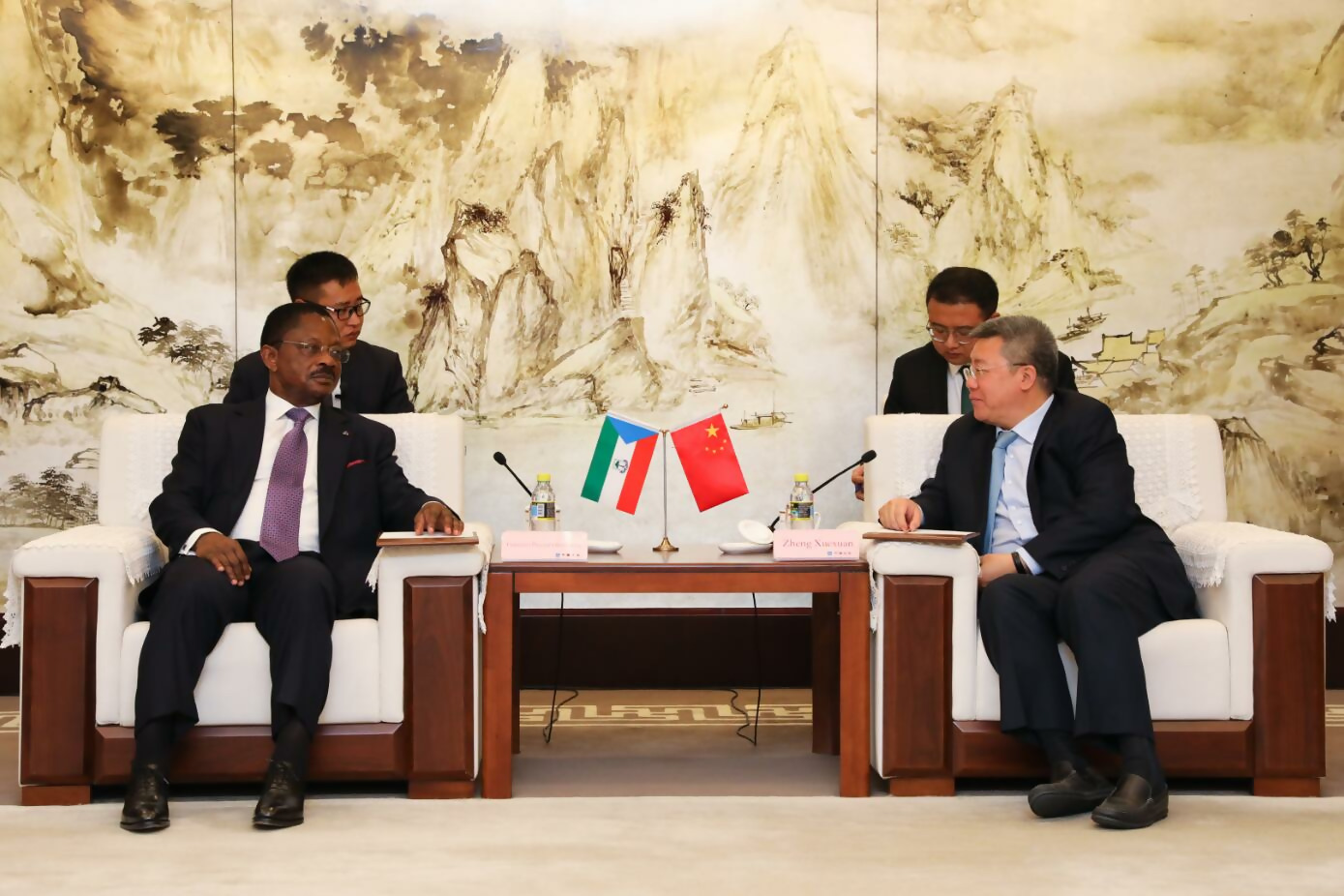 Mr. Zheng also said, China State Construction had deeply cultivated the market of Equatorial Guinea for over ten years and had implemented a series of major projects including the Malabo International Conference Center, Bata Hotel, Bata University, Corisco Hotel and Oyala New Town. China State Construction will, under the guidance of the Belt and Road Initiative and Equatorial Guinea's Vision 2035, continue to bring the highest standards, the most advanced construction technology and the best management models to Equatorial Guinea, carry out operations and provide employment opportunities in dependencies so as to make contributions to the economic, social development and well-being of the people of Equatorial Guinea.
Obama spoke highly of the development achievements and performance strength of China State Construction and expressed thanks for its remarkable contributions to the economic development of the Equatorial Guinea. He said that the Government of Equatorial Guinea was full of confidence in China State Construction in the implementation of key projects in the country and that the government would strongly support the implementation of the projects under construction and he welcomed China State Construction to continue further participation in construction of projects in fields such as infrastructure, manufacturing and energy in Equatorial Guinea to make greater contributions to the economic and trade development of both countries.
Obama wrote with pleasure that, "President Obiang has selected China State Construction to carry out large-scale projects in our beautiful country and this is a great honor and praise. I firmly believe that our significant trust in you will surely bring benefits to both the country and the people of Equatorial Guinea. I believe that the friendship between Equatorial Guinea and China will last forever. Thank you very much."